Meet Our Personal Trainers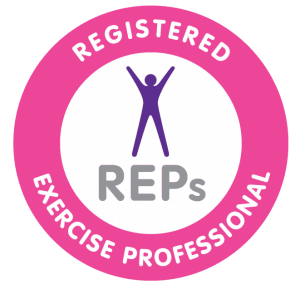 All our Diets Don't Work Personal Trainers are members of REPS (register of exercise professionals) at minimum level 4 certified advanced instructors, which means among the best expert qualified trainers in the UK. They are not only highly qualified but also chosen for their all-round experience and personality. They have in-depth knowledge of all aspects of fitness and are qualified to train special population groups such as pre and post natal, the elderly and those suffering from arthritis, high blood pressure or diabetes. But our trainers are also great characters with whom you can develop a rapport and who understand the factors that got you needing our help.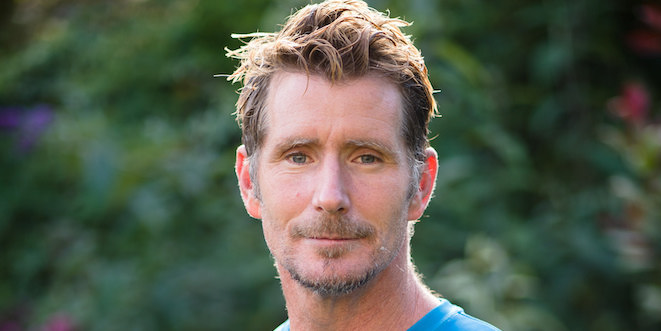 Adam Atkinson
Founder of Diets Don't Work, Adam is one of the most experienced and qualified trainers around, with a track record of amazing results. Adam Atkinson is the founder of Diets Don't Work and has been the driver behind the Diets Don't Work Method since 2004.  He is a Premier qualified advanced level 4 PT and member of the register of exercise professionals (REPS). He is qualified to train special populations including the elderly, diabetic, obese, pre and post-natal. A qualified nutritional therapist he has also writes a monthly column for the regional newspaper the Maidenhead Advertiser. Adam has personally trained many of the success stories featured on our site including gold medalist and world record holder Diana. Adam was born and raised in Barbados but returned to the U.K. for school and University. A first-team player at 4 different school sports, he went on to play rugby and squash at university level, and was the 1st XV player of the year as a fresher. Adam got seriously into extreme sports in Barbados, and can give excellent advice on most of these; he is currently a sponsored kitesurfer for Ozone kites UK. His extremely varied life experience and specialist weight loss know-how combine with a sharp wit for fun and effective training. He is also the owner (but not quite master!) of our mascots, black Labradors Wilson and Ryder, who attend as many sessions as they are allowed to, strictly in a supervisory role.
Desert Island Selection
Album: All That You Can't Leave Behind by U2 Film: Finding Nemo Single luxury item: His guitar
Areas of specific expertise
Advanced nutrition – Weight loss – Kettlebells – Free weights – Fit for golf – Rowing – Interval training
Personal Training areas covered
Windsor – Maidenhead – Sunningdale – Ascot – Bracknell – Virginia Water
Sophie Earle
Sophie is highly passionate about helping all her clients work towards the best version of themselves. She has both the qualifications and enthusiasm to help everyone on their fitness journey. Originally from a Musical Theatre and dance background, having trained at the Central School of Speech and Drama Sophie has performed in many shows and concerts. Although her love for fitness and helping clients towards their goals has taken over, her positivity and confidence in front of people remain and help her deliver fun varied sessions. Having come from a full-time job, she understands how hard it can be at times to fit exercise into your day-to-day life. Sophie holds a Premier Global Level 3 Diploma in Personal Training. Further qualifications include the Premier Performance Enhancement Specialist Qualification, so she can tailor a workout plan to your needs. She understands first hand the often daunting prospect of getting fit and toned on your own as well as the intimidation and pressure that can come with gyms and equipment – everyone should feel confident to work out and everyone has a different goal. Whether it's weight loss, strength building, fitness, or addressing an unhealthy life balance, Sophie will work with you to achieve that personalised goal.
Studio Based training

Sophie can also offer training in South Ascot in her well-equipped fitness studio – well suited for those who may need specialist equipment or want to get away from their home office or work.
Desert Island Selection
Album: Where the Light Is: John Mayer Live in Los Angeles Movie: Game of Thrones TV Show Single luxury item: her golden Labrador Ollie!
Areas of specific expertise
TRX – Weight loss – Free weights – Timed Circuits
Personal Training areas covered
Windsor – Ascot – Wentworth – Virginia Water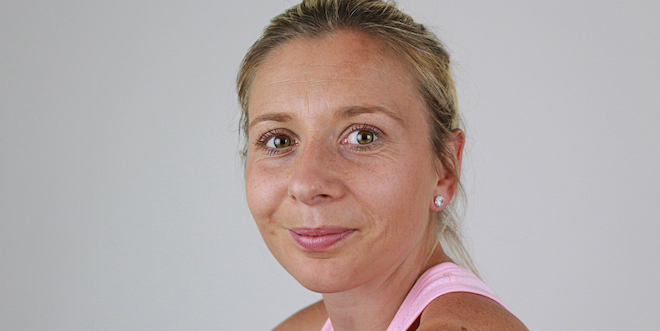 Natasha Vernon
After graduating college in 2011 Natasha initially embarked on a career in fitness retail but felt her love of sport and fitness could be better utilised. In 2012 she gained her REPS level 3 advanced personal training diploma and has subsequently built on this with qualifications in nutritional therapy as well as pre and post natal training. Natasha became a mum in 2018, so has first-hand experience of training through all 3 trimesters and how to get back to a fit and healthy weight after birth. This also gives her great insight into the pressures of work, looking after a family while eating well and making time for exercise. She is of course very sporty, coming from an athletics background; she has represented England at cross country and has just returned back to serious road running.
Desert Island Selection
Album: Justin Timberlake "Future Sexyback/Lovesounds Movie: Pretty Woman Single luxury Item: Arya (her daughter!)
Areas of special expertise
Kettlebells – weight loss – pre and post-natal training – 5k/10k half and full marathon training programmes
Personal training areas covered
Bracknell – Windsor – Sunningdale – Ascot – Windlesham – Lightwater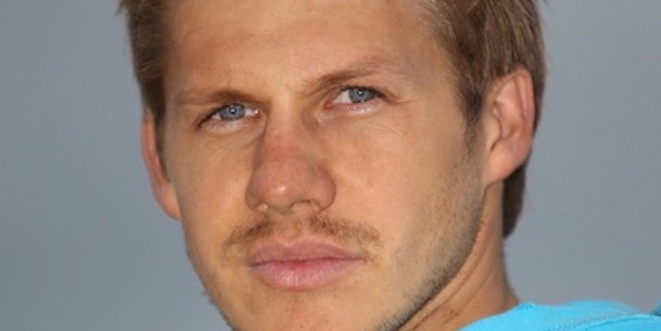 Keith Atkinson
12 times British windsurfing champion, Keith knows first hand what it takes to meet and reach your goals. A wide range of qualifications and a fun approach leading to lasting results. He can help you to find the motivation, vision, commitment and perseverance to reach your goals even if you are an absolute beginner. Keith uses his experience gained over many years on the world windsurfing tour not just to help clients get fit and toned but also to balance the pressures of work, travel and family life with structured exercise and healthy eating. He knows that self-motivation is not always easy and so focuses on step by step change for lasting success. Keith is extremely well qualified in a wide range of disciplines; his fun but challenging approach will give you the best possible chance of success whatever your goals.
Desert island selection
Album: Meteora by Linkin Park Movie: Transformers Single luxury item: Windsurfer
Areas of specific expertise
Tri planar kettlebells – Core stability – Powerplate training
Personal Training areas covered
Windsor – Ascot – Sunningdale – Maidenhead – Virginia Water
Beth Langley
Beth spent her teen years living in Australia, after emigrating with her family in 2008. After living there for 3 years, Beth returned to the UK, finished her schooling here and was then accepted into Falmouth University to study Marine Photography. However, she decided to see the world instead, making her way back to Australia and then onto Thailand, before settling into a retail role back here in Berkshire. Fast-forward a few years, Beth became a qualified Level 3 Personal Trainer in December 2019. Having gained real world experience in a popular local gym she is now working with her growing client base in Bracknell and the surrounding area, providing private PT sessions at home, in outdoor spaces and in local parks. Beth has not come from a particularly sporty background and used to truly hate any form of exercise, even walking her two big Dobermans! To go from that mindset to being a Personal Trainer is one of her proudest achievements. She fell in love with the process of looking after her body after meeting her own personal Coach over 2 years ago. An introduction to resistance training, the importance of nutrition and the relationship between body and mind was a game changer for her. Beth's aim is to live and breathe the journey with her clients towards their goal – even if they thought that goal might have been unachievable. She hopes to guide them through their own individual journeys to a more balanced, healthy and fulfilling lifestyle. 
Desert Island Selection
Album: Billie Eilish – don't smile at me Movie: The Netflix series Suits Single luxury item: Paddleboard 
Areas of specific expertise
Weight loss – Metabolic circuits – Studio cycling – Gym based boxing – Positive habit-forming
Personal Training areas covered
Bracknell – Warfield – Woodhurst park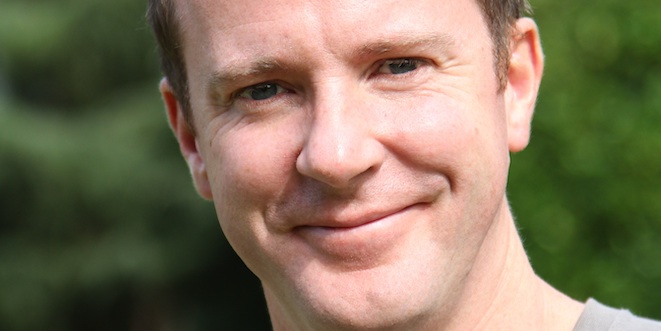 Stephen Hitchcock
From an athletics background, Stephen's clients enjoy his varied and enthusiastic approach. Multiple marathon finisher with broad range of interests and fun sense of humor. Stephen has competed in middle distance running for Black Heath Harriers and is also a qualified athletics coach having coached at Windsor, Slough, Eton and Hounslow athletics clubs. He currently runs for Surrey based Runnymede Runners and regularly competes in both road and off-road races having completed 10 marathons to date. Stephen enjoys most sports and regularly plays football and tennis. He also has been practicing the martial art Jeet Kune Do for many years. Highly experienced, professional and friendly Stephen works with the Diets Don't Work Method to keeps sessions varied, interesting and goal orientated.
Desert Island Selection
Album: Stevie Wonder Inner Visions Movie: The Big Lebowski Single luxury Item: A radio
Areas of specific expertise
Nutrition – Weight loss – TRX – Stability ball – Strength training – Boxercise – Circuits
Personal Training areas covered
Ascot –  Kingston upon Thames – Sunningdale – Egham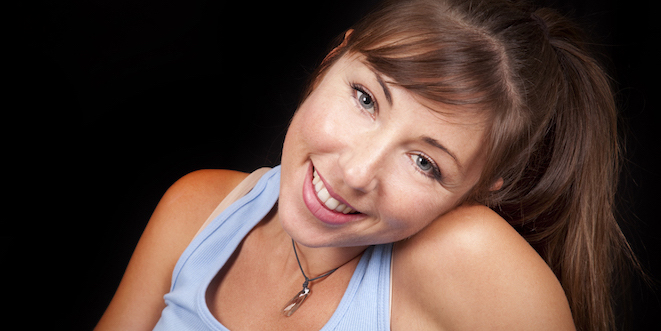 Annie Sealy
Highly qualified, passionate about martial arts and a dance professional, Annie has the knowledge and empathy to help you succeed. Annie holds the Premier Global Dip PT and is an advanced REPS level 4 trainer. Annie is fun-loving and physical and is passionate about martial arts, especially Judo, so you better do what she says.  She was not a slim child and enjoyed sitting on other children, but slimmed up to become a dancer. Annie taught and danced professionally for 7 years, including classes for deaf children. Annie believes that exercise and fitness can be life-changing. A firm believer in the Diets Don't Work Method, she is enthusiastic and motivated and will use whatever it takes to enthuse clients into achieving their goals, whether it's CV conditioning, weight loss, self-defence, aerobics or dance she'll work with you to make it happen. As a mother and busy trainer, she knows first hand the difficulty of fitting exercise into your daily or weekly routine when life just keeps getting in the way; healthy eating can also be hard to maintain on the go but Annie can give you real-world tips and guidance for lasting improvement.
Desert Island Selection
Album: Abbey Road by The Beatles Movie: Amelie Single luxury item: a landline
Areas of specific expertise
Kettlebells – Weight loss – Free weights – Circuit training –  Dance training
Personal Training areas covered
Windsor – Ascot – Maidenhead  – Virginia Water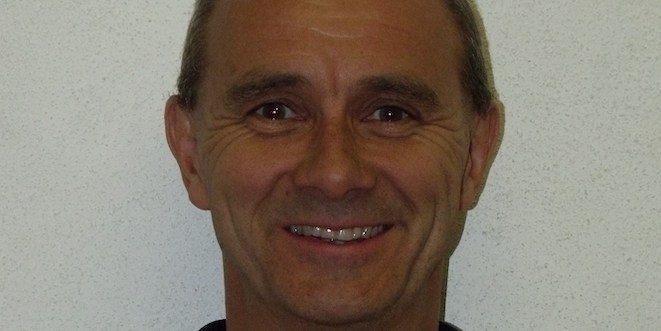 Phil Chalmers
Having come to Personal Training a little later in life, Phil is kind and encouraging with his clients. He recently completed the Thames 250, the longest non-stop running race in the UK and plans to row the Atlantic next year. Phil Chalmers left his previous life as a Software Project Manager to qualify through Premier, attaining REPS Advanced Instructor Level 3 and proving that life really can begin again at 40. He has worked through health club & corporate organisations to gain a wide experience of clients from most walks of life. Phil now provides personal training in Reading. He operates through his dedicated one-on-one studio, comes to you at home, or in the great outdoors. He has experience of many different sports, currently focusing on rowing, running and cricket, having rediscovered the latter after a break of 20+ years. He recently completed the Thames 250, the longest non-stop running event in the UK and brings this determination to every client's Personal Training session.
Desert Island Selection
Album: All Mod Cons by The Jam Movie: The Deerhunter Single Luxury Item: Solar powered razor
Areas of specific expertise
Nutrition – Weight loss – TRX – Stability ball – Strength training – Boxercise – Circuits
Personal Training areas covered
Reading– Tilehurst – Woodley – Twyford – Wokingham