Pre natal and Post natal Training
Diets Dont Work
Maintain fitness before and after birth with safe prenatal personal training
Current research shows that pre natal personal training has huge benefits and that women can safely exercise and maintain their levels of fitness during the prenatal period. Having a Personal Trainer in the build-up to the birth gets you all the support and motivation of one-on-one training plus an expert on hand to make sure that you are doing the right exercises the right way, ensuring you and your baby are fit and well before, during and after pregnancy.
Properly qualified prenatal personal trainers
Diets Don't Work trainers are properly qualified advanced trainers, with both Natasha Vernon and Adam Atkinson fully qualified for pre and postnatal training. We train mums to be careful and to proceed with a mum-knows-best common sense approach. We have trained mothers right up to the due date with great results for both mum and baby. One Berkshire lady trained with us the same day as her c-section! Post-natal training can speed up your return to a normal weight. It will prepare you for the physical trauma of birth making the process fulfilling.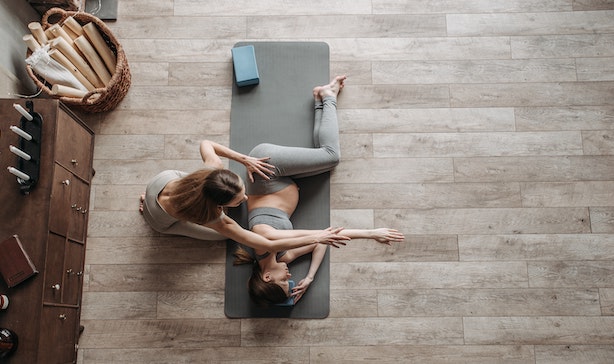 Medical intervention less likely with prenatal training
Women who continue to exercise regularly throughout their pregnancies are less likely to need medical intervention during labour and delivery (i.e. Pitocin use, forceps delivery, etc.). They also experience less time in both active labour and during the second ("pushing") stage. Reports also show that being fit before giving birth makes getting back into shape after the big event much easier. With these findings in mind, more and more women are maintaining or starting exercise during their pregnancies. References: Clapp III, James F. Exercising Through your Pregnancy. Champaign, IL: Human Kinetics, 1998.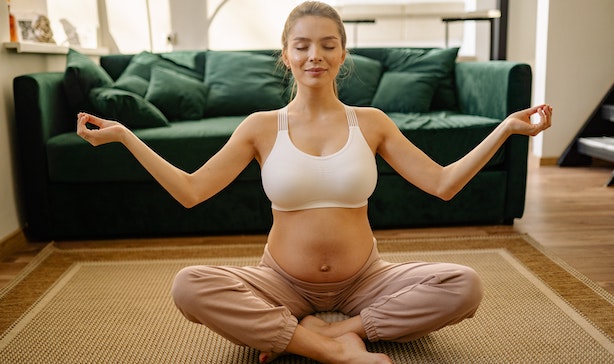 Good for your baby as well as for you
Research shows that babies of mums who exercised during pregnancy:
Are born healthier
Weigh more and have less body fat at birth
Are calmer
Handle labour better
Have significantly better oral language skills by the age of five
Even if you consider yourself a couch cabbage you can still benefit from some structured pre natal personal training and ensure that you lose your baby weight more easily after the birth.
Pre natal personal training benefits
Improve your posture, relieve the typical aches and pains of pregnancy, strengthen and stretch your muscles and keep you energised and upbeat.
Pre natal personal training will also help to control excess weight gain, and may help you relax and sleep better.
Increase your strength and stamina and help you cope better during labour. Your postpartum recovery will be quicker.
Help your abdominal and pelvic floor muscles regain their strength sooner and you will find it easier to return to your pre-pregnancy shape if your muscles are toned and stretched during pregnancy.
Benefit you once the baby has arrived by helping you gain and maintain strength throughout your pre-natal fitness training.

All inclusive Pre natal personal Traning in Berkshire
Our trainers are properly qualified to train safely and effectively pre and post natal. Block bookings of six or more sessions include nutritional assessment and advice, helping you and your baby to get the best balance and nutrition for health and vitality. You also get gentle safe routines to do on your own outside of your one-on-one sessions plus support and encouragement via email and SMS.
If you would like to know what to expect in the sessions, what sort of equipment we will be using, or have any other questions have a look at our FAQ section too. You can of course also call or email us and we'll be happy to answer any questions that you may have.
Be a fit healthy mama, book a free consultation
What Now?  The first step is to book a consultation. It's free, and it's a chance to meet your prospective trainer. In the consultation, we will go through a thorough health screening, lifestyle assessment, goal setting, and nutritional analysis. Most importantly we will find out about your history, expectations and aims heading towards the special event.
Call us on : 07830 148300 or complete our contact form.
Diets Don't Work Personal Training and Nutrition