Personal Trainer Sunningdale
Diets Dont Work
Expert Personal Trainer in Sunningdale
Tone up your body and look great with an experienced and qualified Personal Trainer in Sunningdale from Diets Don't Work. We train private clients in the privacy of their homes and gardens. We also train in Sunningdale's parks and open spaces.
Our mobile trainers come to you equipped with the latest kit for an effective session. We give clever tips to help sort out your nutrition and eating and include quick and easy homework for you to do. A DDW Personal Trainer in Sunningdale can make fitness and weight loss totally achievable. They will make it rewarding and motivational too. It's that simple and it really does work.
1 to 1  training, with a partner, or small group
Health & Fitness programme for Nutrition and Weight Loss
Train at your home, garden, or local park.
Effective and realistic training techniques
Homework and 24/7 support
All necessary training equipment provided
Specialist training for the over 50s plus
Highly qualified NASM/Premier global trainers (or equivalent) able to train special populations like the elderly and diabetics.
I've been training with Sophie for just over a year and she is a fantastic PT! I originally wanted a PT to lose some weight for my wedding and thanks to Sophie's I lost 2 stone, feeling happy and confident in my wedding dress on the big day. Sophie is a great motivator and pushes me just the right amount to achieve results whilst still enjoying a work out! I couldn't recommend Sophie highly enough!

Unique Training Method
Over 18 years of personal training we have developed a range of routines that are time efficient and balanced. There's no need for endless cardio. Resistance training combined with short effective HIIT and flexibility get fast results. Perfect for fitness, strength and weight loss. The sessions are all adaptable for anyone. We use app based timers, pod systems, pyramids, traditional-style training, and circuits. Whatever works best to get you fit and slim in a fun and effective way.

Over 50 's Fitness
Our clients range from men and women in their 20s to those in their 70s and 80s. The greater the age the greater the benefits of fitness and strength are. A major issue of aging is loss of strength, muscle mass, and balance. Safe but challenging coaching will make you stronger, fitter and more flexible. Take a look at our success stories  page to see the great results we've had with our high flying over 50s, including a world champion holder!

Personalised tailored training
Focussing on your goals we develop individual tailored Personal Training and dietary programs. Developed for you to suit in and around your lifestyle. If you are new to exercise we start you at a level that is challenging but appropriate to your experience. For sports-specific training we are up to date with the latest training techniques. To get you that personal best or lower your handicap. We put in place nutritional change in a step-by-step way, at a pace you can handle. We keep any eating issues you may have when introducing change.

Homework & 24/7 Support
Unlike typical gym-based training where you turn up, train, and then leave, we get you working out outside of your sessions. Time-efficient homework routines that fit into your day are included in all block bookings of 6 or more sessions. An exercise routine for you to do on your own can be as short as 15 minutes! We also provide out-of-hours support via text and email plus easy homework articles for you to study. Home training also gives us a much better insight into your lifestyle than gym-based sessions; making it easier to address the root causes of weight gain.

Innovative equipment provided
If you go fot it, your DDW personal trainer In Sunningdale will come equipped with the latest portable equipment for an effective training session. Free weights, kettlebells, Bosu balls, swiss balls, battle ropes and suspension trainers. are some of the content of the kit that we use. We also use elements of your home (like the stairs) and outdoors (like park benches or playgrounds). To make you strong, fit and healthy.

Training for Golf
We provide sports-specific Fit for Golf training. Many of the UK's top golfing venues are local to Sunningdale. The famous golf courses of Wentworth, Sunningdale and The Royal Berkshire are nearby. Coaching by our personal trainer will lengthen your drive, increase stamina. It will also improve and achieve in your all-round game. We also offer special Fit for Polo programmes. Aimed at improving your strength, agility, speed, endurance and power with polo in mind.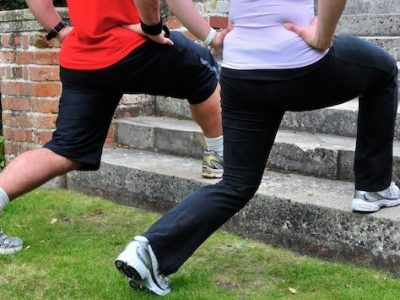 Online Training
Online personal training continues is available via Zoom, Skype, Whatsapp and other platforms. If you are vulnerable or prefer to get strong and fit incognito, our online training is now very close to the our in person experience. There is no equipment needed, although some inexpensive items like a suspension trainer can provide the same options as a fully equipped gym. 
Get your free consultation
Get started on the road to a healthier you by booking a free initial consultation. This is an opportunity to get to know your trainer. In addition to a health screening and lifestyle assessment, the consultation includes goal setting, an analysis of where you are now, and an eye on how you got there. Our goal is to work together as a team to get you where you want to be and to answer any questions you might have.
You can reach us at 07830 148300 or complete our contact form.
Diets Don't Work Personal Training and Nutrition