Personal Trainers in Berkshire
Diets Dont Work
Personal Trainers Berkshire
Our mobile personal trainers in Berkshire, specialise in full body and lifestyle transformation. We do this through a programme of balanced eating and regular exercise. If you've tried every diet out there with little success, tried but never managed to get fit, you're not alone. We provide everything in the privacy of your home, or a park local to you. A trim, fit, and energised you are achievable working with a Diets Don't Work Personal Trainer.  With our help, health and fitness can be motivating, fun, and very rewarding.
All-inclusive training.
Our all-inclusive personal training is a balanced, step-by-step approach that makes achievable changes to your eating habits, exercise, and lifestyle leading to lasting, sustainable transformations.

Train Smart
Our highly qualified and equipped trainers make the very most of your private sessions with professionally designed, energising workouts to sculpt and tone you. Personalised, smart and quick homework routines are included for fast progression. Support and regular contact via WhatsApp and text keep you motivated and honest.

Eat Better
Sessions include nutritional coaching – ongoing assessment and clever, real-world strategies to improve your diet. We design our nutritional coaching around work and family pressures, making change easier. We encourage life long change to outlast a thousand fads. Treats and indulgences are totally allowed.
Think Positive
Improving your mental resilience, positivity and long term thinking are key components of lasting success. Identifying avalanche foods, recognising blips and celebrating small successes are all part of the process. Together we target any issues you may have had with nutrition and exercise to reset behaviour and thinking patterns.

Live Well
Ongoing lifestyle assessments and coaching are included in all block bookings. Finding fun activities you like; increasing activity outside of the sessions: sleeping better; improving lifestyle balance; managing stress – these will all help to make you fitter, lighter and happier.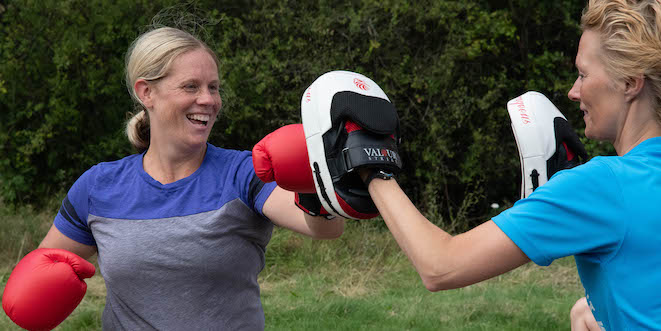 Personal Training and Nutrition
A full range of one-on-one, partner, and group Personal Training and Nutritional Services. To help you get fit, lose weight, and feel better about yourself.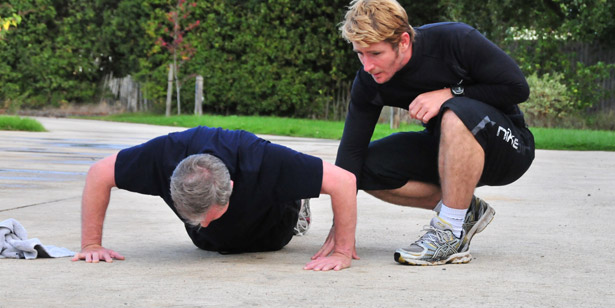 Training Locations
We are a Berkshire-based team of mobile private personal trainers. Covering: Ascot, Bracknell, Maidenhead, Reading, Sunningdale, Virginia Water, Wentworth, and Windsor. We come to you, with training in the privacy of your home or in green spaces local to you, with no gym membership to pay.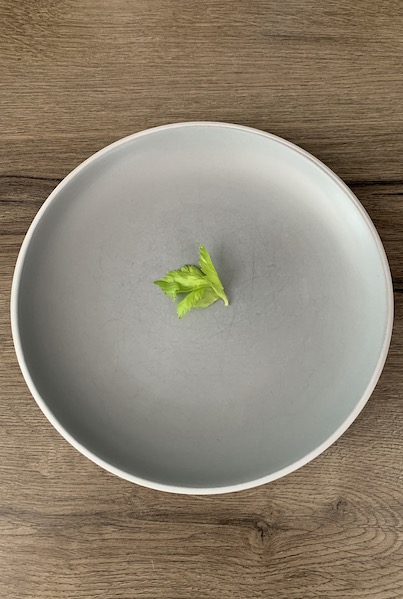 Why Diets Don't Work
If fad diets worked, everyone would be thin, right? But loss of muscle mass, starvation mode, deprivation and hormonal imbalance make us gain weight faster once the diet's over. Only through the right type of exercise and balanced eating can you get fit and slim and stay that way. This is the core message at Diets Don't Work. We teach our clients to exercise effectively and make achievable eating changes. Treats are totally allowed and we use clever strategies to address any issues you may have.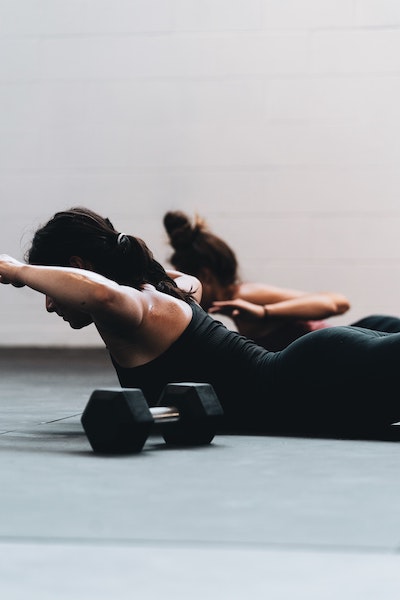 Personal Training Works
Compared to going it alone major studies have shown that your chances of success are much higher with a professional to help you exercise and eat in the right way. Personal training with a fun supportive DDW PT gives you the accountability, motivation, expertise and support that might be missing on your own. We implement step by step change to your eating while providing out-of-training support via text and WhatsApp. Sessions also include tailor-made homework that will really speed up progress.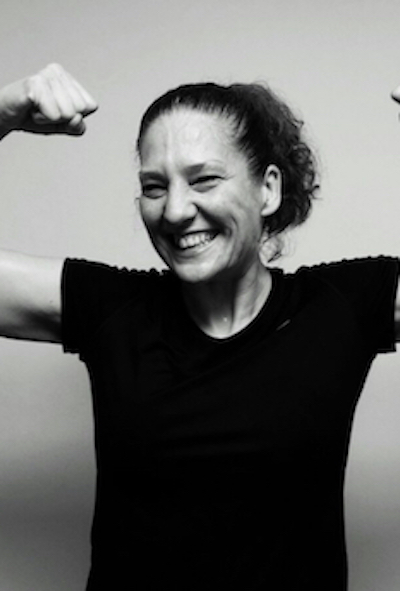 "Thank you! You've given me a feeling I can do anything"
"You've given give me a feeling I can do anything with your support, training advice and motivation when I needed it most. All I wanted was to lose 2 stone and feel happy in my dress at my sister's wedding; what you actually managed to get me to do was to lose 4 stone, wear a size 12 dress at the wedding, improve my overall health allowing me to manage the dreaded menopause better, increase my confidence to socialise more, start a sport and actually compete in it" See more Success Stories.
Frequently Asked Questions
Where do we train?
Our Personal Trainers do sessions in your home, garden and outdoors in parks and green spaces. You might think that your home has no real area for working out. But our experienced trainers are creative. They are able to work with any type of space from the living room to the garage or garden. Your workout will be very effective! We also encourage sessions outdoors. These have proven benefits over gym-based training. both in added calorie burn and increased feelings of wellbeing.
Do I need to be in reasonable shape before I start?
Absolutely not. The Diets Don't Work Method means that we can help all sorts of people. From the overweight and unfit to those who are already at high fitness levels. The less fit you are in fact the greater and faster the gains can be. We will find your level and build from there. Our health screening consultation ensures that you are safe to begin exercise.
Do I need any equipment?
No, we will bring all necessary equipment to you. The equipment needs minimal room indoors and is very flexible outdoors. Our trainers focus on functional, varied and interesting exercises. We use weights, kettle bells, stability balls, boxing gloves and pads, skipping ropes, TRX suspension trainers, swing sticks, bodyweight exercises, steps, resistance cables and floor mats. Your body is also an effective tool for exercise – lots of training requires no kit at all! 
What if Im too old?
You're never too old! The greater your age the greater the benefits are from Personal Training and healthy eating.  Diets Don't Work believes that there is no upper age limit for gentle exercise and balanced nutrition.
I have an injury/bad back, does this rule me out?
As long as you are medically cleared we are able to help you improve your health and fitness and also help rehabilitate you from injury. All Diets Don't Work Personal Trainers are qualified sports therapists and have a wealth of experience in fixing injuries. We successfully work with physiotherapists, chiropractors, osteopaths, etc to whom we refer clients and have clients referred from.
How often should I train?
Most of our clients see their trainer 2-3 times per week. One session a week can still be effective as long as you follow our nutritional guidelines and a homework programme provided by us. More than 3 sessions a week is also fine and means that results may come faster than expected. We can advise what will be the most effective for your personal budget, time frame and starting point.
What sort of exercise will we do??
The Diets Don't Work Method is based around sessions that deliver an integrated workout, starting with a warm up, then some CV work followed by resistance training and, finally, flexibility and stretching. You may do some jogging, cycling, boxercise, shuttle runs, stepping, circuits, lunges, free weights, resistance band work, skipping, core stability and lots more. It depends on your goals, ability and what you like!
When Can I train?
Most of our Personal Trainers will start sessions at 6.30am with evening sessions up to 8pm. Even earlier or later times and weekends are available on request (subject to availability).
When happens in the consultation?
The consultation is a chance for you to meet your prospective trainer and to find out about the sessions, what sort of training methods we use and any other information that you need from us. There are some health screening aspects to the consult like blood pressure, resting heart rate and if needed a body fat % measurement. We also take a snapshot of sleep patterns, mental well-being, how you feel about eating, what your weak spots are and your potential strengths.
For us it's a chance to build up as detailed a picture as possible of where you are now, what factors contributed to getting you there and how long the process has taken. With this detailed information we can then come up with the strategies that will help you succeed. There's absolutely no pressure to sign up for any sessions during or after the consultation – if you'd like to think about it or feel it's not for you that's fine.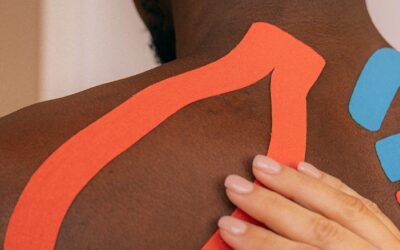 Does Kinesiology (coloured Physio tape) really work? Nearly everyone will have seen this brightly coloured tape worn in sports, right up to the elite level, often in track-based sports. Used on calves, knees, shoulders, and pretty much everywhere else, you have to...
read more
Book your free consultation
Take the first step to a fitter, healthier you and contact us to book a free consultation. It's an opportunity to meet your prospective trainer. The consultation includes a health screening, lifestyle assessment, goal setting, and a look at where you are now and how you got there. Together we can then make a plan of action to get you where you would like to be and answer any questions you might have.
Call us on : 07830 148300 or complete our contact form.
Diets Don't Work Personal Training and Nutrition